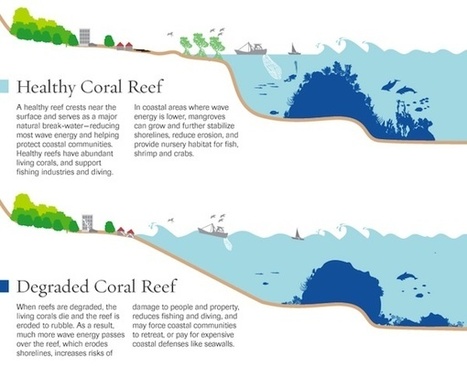 Not all storms and other natural hazards need to turn in to disasters. That is a core message of the just released 2012 World Risk Report, led by the Alliance for Development Works, United Nations University, and The Nature Conservancy.
October 14, 2012 - Planet Change
Many decisions and investments for coastal protection are being made today. The concern is that most money will go to gray infrastructure (artificial breakwaters and seawalls) – with further detrimental effects on coasts and habitats, expensive maintenance costs and no other benefits beyond their protective service.
Green infrastructure solutions, like reef and mangrove conservation and restoration, are viable and cost effective alternatives.... http://change.nature.org/2012/10/11/people-at-risk-to-natural-disasters-and-how-nature-can-help/
Via
pdjmoo