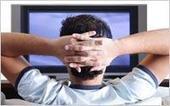 Social media as it applies to TV influence is still a mixed research picture: Low usage, but growing potential.

Of note to TV programmers: Only 1.5% of those in the Nielsen-backed Council for Research Excellence report being lured to existing TV shows by social media. For new shows this is slightly better, at 6%. Reality programming is much stronger with social media when people are watching. On the flip side, comedy has less social media interaction during the program and more interaction afterwards.

The CRE says this represents the growth of social media as an influence on TV viewing.

Read more: http://www.mediapost.com/publications/article/202156/social-media-has-growing-influence-on-tv-viewing.html?edition=61019#ixzz2Xubxw9jR