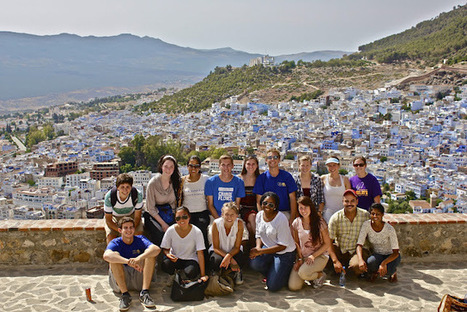 During an excursion to Chefchaouen and a trip to the market, one student writes about putting her Arabic language skills to use:
"Since I'm obviously a tourist, the prices shopkeepers give me are usually much steeper than the prices they would give a native speaker. Although I'll never be able to completely avoid this problem, I decided I could try and do something about it by not revealing how much of a beginner I am. Through a combination of using as much Arabic as I could, finally knowing my numbers well, and acting confident even when I wasn't entirely sure what was going on, I was able to secure a really good price for some napkins for my mother. Even our Moroccan tour guide was impressed with the price I got!

Scoring such a good bargain as a result of my Arabic skills made me feel like a true Moroccan native."
Via
Jennifer iEARN