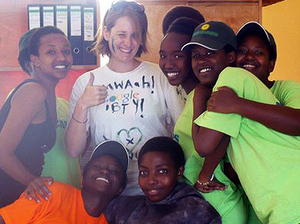 For a growing number of U.S. college students and young adults, the idea of building an American dream is to think internationally.
Franklin Gilliam, dean of UCLA's Luskin School of Public Policy, says dreams like Castillo's represent a new way of seeing the world that's become common among first globals.
"It's a sea change in orientation," Gilliam says. "They understand this idea of a shared fate, or a linked fate. That somehow, what happens to somebody in Mumbai may have an effect on me in West Los Angeles."