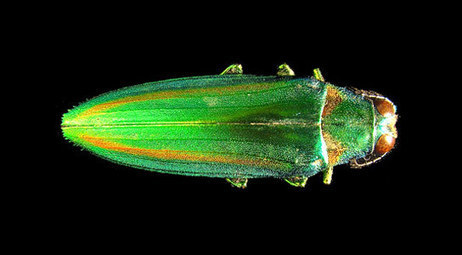 Researchers simulated high pressures and temperatures in the laboratory to test their effects upon insect coloration.
However, pressure and temperature are not equivalent to time. The duration of these experiments cannot be remotely close to what has been hypothesized for the residence time of these fossils in their depositional environment.
Other important factors that should have been considered would have included groundwater flow and biomolecular decay rates. I haven't read the article, so I don't know if the researchers factored these in or not.
On the face of it, however, this experiment seems to be less about age and more about burial. If anything, the results should be more applicable to a young earth than an old earth model.
Via
Catherine Russell