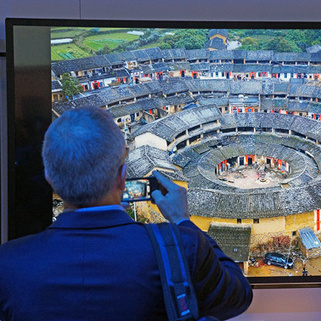 Technology from QD Vision replaces the conventional backlight in LCDs, allowing for purer colors.
The new technology is a hit with some industry watchers (one publication named the new Sony KD-65X9000A, one of the TVs to feature the quantum dots, "Best in Show" at CES).
Sony is pairing the quantum dot backlighting with other innovations, such as 3-D and and ultra-high 4K resolution, which it hopes will boost sales. Sales of TVs have been flagging.
Via
Andre Bontems