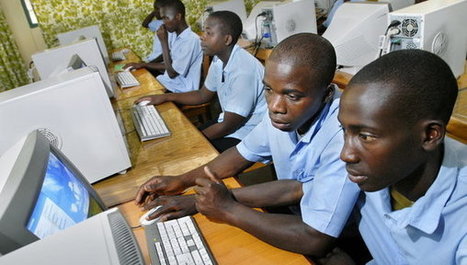 One tech advocate thinks 'coding is the new writing' — this grand statement could hold several grains of truth.
"People assume that you have to have the 3Rs [reading, writing and arithmetic] before you get to what I call the 3Xs: exploration, exchange and expression," Idit Harel said. "But that's not the case."

Harel said she knew this through her experience with Globaloria, which she founded. The firm gets children to play computer games before showing them how to begin modifying the game — for example changing the colours on their character — using computer code. Often the kids can't read well, if at all, Harel explained, but they get engrossed in tinkering with the game world and, in the process, they begin to pick up more traditional literacy, too.