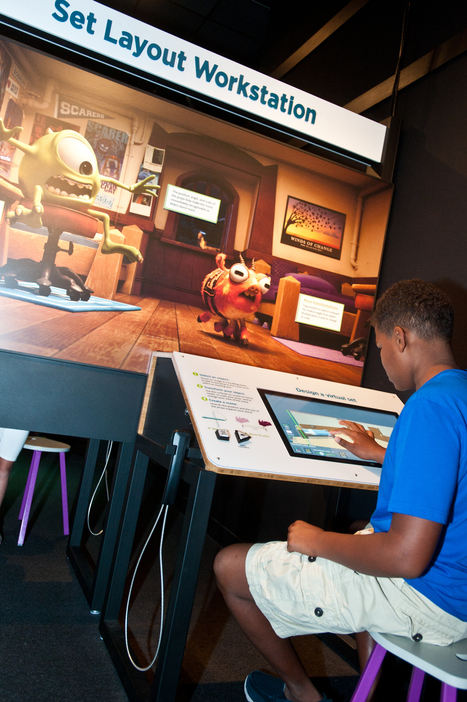 The exhibition brings the Pixar production pipeline to life—from storyboard and concept art all the way to a final rendered frame. Throughout the exhibition, visitors can engage in hands-on, screen-based, and physical activities that let them explore the computational thinking skills integral to the Pixar process. Visitors can explore the creativity and artistry of Pixar filmmakers, and learn how computers are used as a filmmaking tool. In this exhibition, students and adults will learn about the STEM (science, technology, engineering, and math) skills needed in the 21st century workforce.
The Museum has been working in collaboration with Pixar on this exhibition for five years. The opportunity to collaborate with the artists and computer scientists at Pixar has been a great experience for our institution. What made the collaboration work so well is the fact that Pixar and the Museum of Science share a similar culture: We both value the roles interdisciplinary teams and iterative design play in the creative process.
Our initial plans called for a 5,000-square-foot exhibition. But that wasn't big enough. We needed a bigger platform to show how computational thinking must become an essential part of the way schoolchildren learn how to breakdown complex problems into smaller steps, how to handle data, and how to test the design of their solutions.
Via
Susan Einhorn