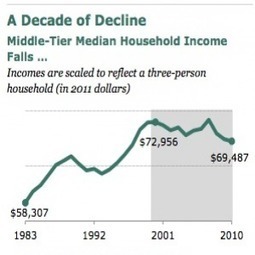 Nowadays although there is a growing middle class, the growth is not in Europe or even those new colonies across the Atlantic. But the new middle classes in India, China, and Africa may find we cannot afford their increase in lifestyle.
The middle class boom in Europe and America was fueled by international growth and trade. The new middle classes in ASIA are expanding their own commercial networks, but I wonder if there will be enough of a market globally to sustain and fund that growth.

Whether or not they thrive, we see evidence of a declining middle class elsewhere, and I predict that will continue throughout the 21st century.