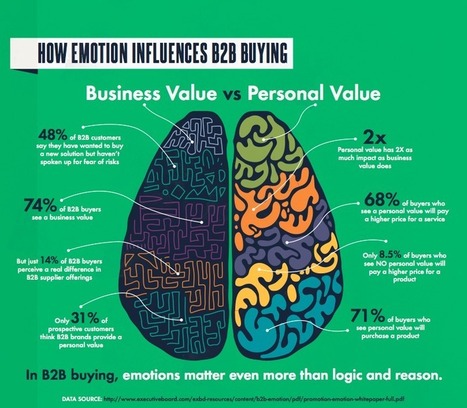 After watching your videos, your audience should feel something. You don't need to be controversial, but you do need to elicit emotion to inspire your viewers into action....
While some content lends itself to emotion more easily than others (a whiteboard video might not be "emotional" in the traditional sense), your content is far more likely to inspire downloads, trials, demos, etc. if it elicits a powerful response fuelling your prospects' follow through.
And remember, at the end of the day, "emotional" or inspiring content is simply stuff that makes you feel something. It doesn't really matter if your audience is laughing or crying at the end of your video, but they better be feeling something or you'll be easily forgotten or skipped over. Ultimately, if your on-screen personas, comedy, or message gets people to like the implied character of your brand, you've got the right idea....
Via
Jeff Domansky