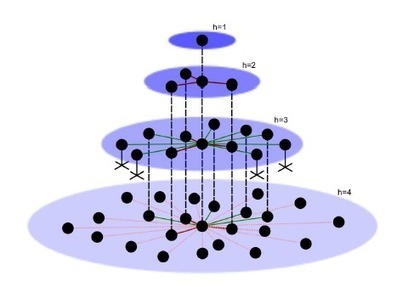 The way players form into groups in online games reveals that hierarchies are an inevitable product of the human condition, say complexity scientists.
"Remarkably, the online players exhibit the same type of structured hierarchical layers as the societies studied by anthropologists, where each of these layers is three to four times the size of the lower layer," say Fuchs and co.
That's an interesting result. That the same hierarchy emerges in wildly different situations suggests that whatever produces this effect is independent of the environment. In other words, it must be an innate property of human social behavior.