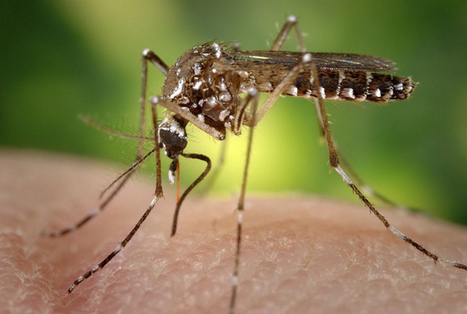 via RKelwick
by
John Timmer
"Pests that carry a human antibody make poor hosts for parasites.
One of the easiest and often most effective means of controlling the spread of malaria is to control the mosquitos that carry it to humans. Unfortunately, that has proven to be just as much of an evolutionary arms race as targeting malaria itself; mosquitos evolve resistance to pesticides almost as quickly as malaria has evolved resistance to drugs.
Recent efforts have focused on forms of control that don't impose a huge fitness burden on the mosquito population. This general approach has been tested in the wild on the mosquitos that carry Dengue fever, which scientists infected with bacteria that block the spread of the virus. Now, researchers are reporting that they've developed genetically modified mosquitos that turn mosquitos into a dead-end for the malarial parasite. Their method: have the mosquitos express antibodies against the parasite whenever it feeds on blood.
Antibodies have a relatively poor history when it comes to targeting malaria in humans. Vaccines against the parasite tend to be ineffective, because Plasmodium falciparum has evolved ways of evading an immune response, often completely changing the proteins that coat its surface in order to keep antibodies from recognizing it. But these changes are only triggered once the parasite is already inside the human body...."
http://bit.ly/LkMXEm
Via
Gerd Moe-Behrens