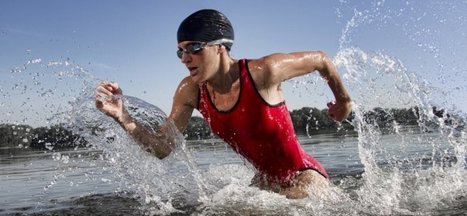 By Sims Wyeth.
And guess what? Talent may not be necessary.
What is it that makes a speaker amazing? Is it a set of personal characteristics that enable great speakers to capture and keep our attention? Is it their brains? Their sense of humor? Their sincerity and empathy? Or were they born with a talent to talk?
We could ask similar questions about golfers, tennis champs, chess masters, or quarterbacks. Why is it that certain people get a disproportionate share of the talent? Science has something to say about this.
In fact, there are some researchers who say, discreetly, that the very existence of talent is not supported by evidence .
If this is true, our belief in this "thing we call talent" misdirects our efforts and undermines our potential to develop ourselves and others.
In fact, some scientists point to a more accurate view of how top performers in any field achieve their remarkable results. They call it Deliberate Practice.
In his book Talent is Overrated, Geoff Colvin lays out the elements of Deliberate Practice (DP).
DP is meant to improve performance.
It is engineered to address particular weaknesses that the performer has. It is almost always designed and implemented by a teacher, coach, or expert of some kind. Read more: http://snip.ly/4f2U
Get your Free Business Plan Template here: http://bit.l/1aKy7km
Hey Dave,
Your BP template help me achieve the goals I've been trying for 5 years. The template led me to produce an effective tool to attract the investors I need.
Thanks
Robert