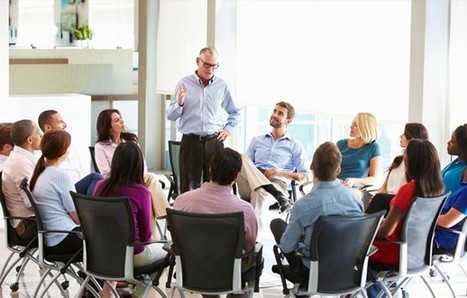 As most employers grapple with low employee engagement, many workplace observers wonder just how the downward spiral begins.
Sometimes the low level of employee engagement is triggered by poor leadership pervading the entire company. This can be overcome, however, if leaders come to understand what makes an effective boss.
The most effective managers are those who value transparency, practice two-way communication, provide constructive feedback and above and beyond to serve their employees.
Take a look at one of America's most effective business leaders, Mark Zuckerberg. The Facebook CEO believes not only in his company and product but also his employees. He listens to his employees, values transparency and builds relationships.
Good bosses also ensure that staffers have the resources and guidance needed to accomplish their goals.
To become a highly effective boss, embrace the following four habits:
To read the full article, click on the title or image.
Get your Free Business Plan Template here: http://bit.ly/1aKy7km
Via
Anne Leong
,
Michael Binzer