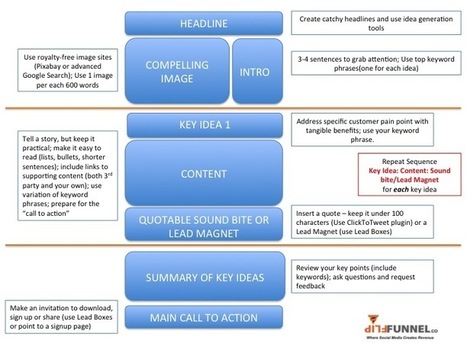 Blogging is no longer an exercise in creative writing (unless you are blogging just for fun). It is more science than art. Just writing a blog is no longer enough.
If you plan to generate revenue from content, you must marry your talent of a storyteller with your practical side.
First you should start with strategic content planning. Once you had a chance to map out your content, it is time to look at the elements of the blog.
How to turn your blog into a powerful lead generating machine
First you start with creating an outline for an essay. (Your college professor will be very proud of you now). Your blog should contain the main theme and 5 key ideas for topics. It will also an introduction, summary, headline and find an image. This gives you a basic outline for the blog.
Your next step is to add elements that will make your blog search engine and lead generation friendly. These include headlines, images, headers summarizing key ideas, lead magnets, and calls to action.
I've created a template that helps me structure all of our blogs. You do not have to follow this exact template as long as you are including some of the top elements. Read more: click image or title.
Get your Free Business Plan Template here: http://bit.l/1aKy7km