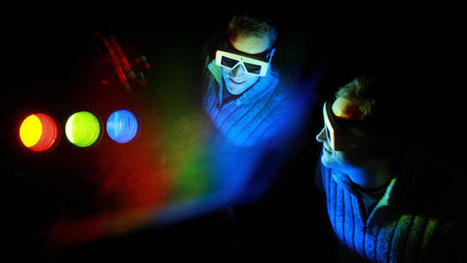 We talked to three futurists to find out what the hot jobs of 2025 could be, and their answers may surprise you.
For decades, the U.S. Bureau of Labor's Economic and Employment Projections have been the bellwether for predicting what the hottest jobs up to a decade out would be. But with the rapid pace of technological change disrupting industries faster than ever before (think: robotics, 3-D printing, the sharing economy), it's becoming obvious to many futurists that past trends may no longer be a reliable indicator of future job prospects.
"In the last two centuries, we've seen two significant shifts in the global labor market," says Graeme Codrington, futurist at TomorrowToday Global. "First we stripped the agricultural sector of workers, and then we did the same to manufacturing. Now the machines are coming for the tertiary sector, and will begin to strip companies of their white-collar workers in the next decade."
What that means, says Codrington, is that some of the hottest jobs of today could be obsolete by 2025 (check out the sidebar to see if yours is on the chopping block). Yet all hope isn't lost, he says. "History tells us that somehow the labor market creates new jobs whenever it destroys some old ones. While it's easy to see how the overall job market could contract significantly, and certainly many jobs that exist today will not exist in a decade or two, it's also quite easy to see myriad new jobs being created."
So just what are the jobs that will be in demand in this brave new world only a decade away? Codrington and two other futurists give us their predictions. Read more: click image or title.
Need funding?
Get your Free Business Plan Template here: http://bit.l/1aKy7km