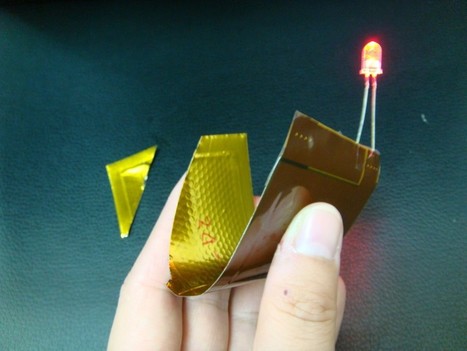 ProLogium is a Taiwanese company currently in the field of battery manufacturing that having spent the last 7 years in deep R&D mode, developing, testing have finally released a radically new battery that marries high density output with a flexible ultra thin form like nothing you have seen before.
The product in question is currently known as an FLCB, or FPC (Flexible Printed Circuit) Lithium-Ceramic Battery. FLCB technology is very different from today's Lithium Polymer batteries that we see in almost every type of device including smartphones and tablets. FLCB breaks the norm in terms of battery appearance, production technique and manufacturing technologies with ProLogium applying for several patents worldwide.
Read more: click on image or title.
Get your Free Business Plan Template here: http://bit.ly/1aKy7km
The Growthink group was very easy to work with and took the time to understand our business and needs carefully. I was surprised at how quickly they picked up the nuances of our business and were able to communicate our thoughts into an organized structure that has helped jump start our future plans. 
- Adam Unger, Principal
Via
TechinBiz
,
Richard Platt