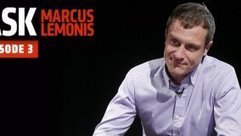 If you feel awkward at social gatherings, these five easy steps will help you meet people and make connections.
When meeting somebody new at work, you follow a well-established ritual: a handshake, an assessment of relative status, a few words of chit-chat and then you sit down and get to the business at hand. Introverts and extraverts alike find this ritual easy.
In social settings and even during work-related events (like conferences), extraverts have a definite advantage. Because they're naturally "people-people," extraverts easily start and join conversations and generally find it easy to enjoy themselves.
Introverts, however, often struggle at social gatherings. To introverts, it seems weird to walk up to somebody and start talking or to barge into a conversation in progress. Because there's no ritual, introverts linger in the corners, nursing their drinks.
I know exactly how that feels because that's what usually happens to me when I'm in large groups of people. As a result, I tend to avoid conferences unless I'm a speaker, in which case people come up and talk to me without any effort on my part.
My mother told me that when I'm at a party "find somebody who's standing alone and introduce yourself." The result is predictable: two introverts, both grimacing and uncomfortable, standing in the corner nursing their respective drinks. Thanks, Mom!
Fortunately, at the Reader's Legacy conference last weekend, Nicholas Boothman, author of "How to Make People Like You in 90 Seconds or Less," explained exactly how to make a great first impression at a social gathering. Here's my take on his recipe: read more: click title or image.
Need funding?
Get your Free Business Plan Template here: http://bit.l/1aKy7km