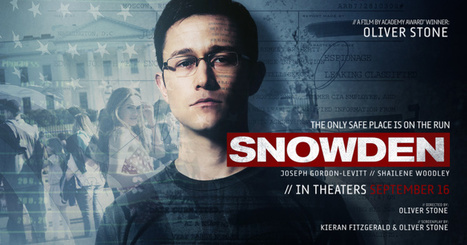 As Barack Obama's second term comes to an end, an increasingly loud chorus of voices are calling for a dramatic final presidential act: the pardoning of Edward Snowden. Authoritarians are horrified by this, and, as usual, they are wrong. A pardon really isn't enough. As I've argued before, Snowden deserves a medal.
I can hear the outraged naysayers already. "It was treason!" "He broke the law!" "He should have followed official channels!" They'll probably point to the House Intelligence Committee report on Snowden, turning a wilfully blind eye to what Barton Gellman calls its "aggressive dishonesty."
But whether you revere or despise Edward Snowden as a person, the cold hard fact is that America is a far better place because of Edward Snowden's so-called "treason" — even if it was illegal. A certain apoplectic subset of the intellectual lazy seem unable to cope with the notion that an action can be simultaneously "against well-intended laws" and "good" — and yet, this is so, and the Snowden revelations act as a superb object example. Read more: click image or title.
FREE Business Plan Template here: http://bit.l/1aKy7km
Dave...I downloaded your business plan template...It is great!!!...My tax consultants say your plan is amazing. Thanks Dave!!!