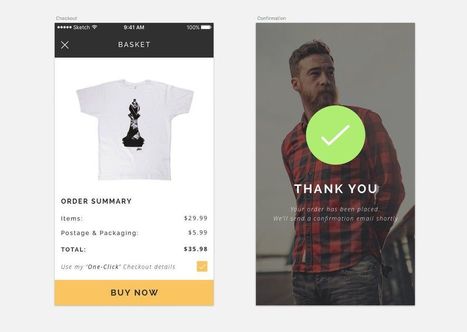 The latest version of Framer brings closure (well, that's my opinion anyway) to the 'should designers code' argument. Never has there been a greater opportunity, as a visual designer, to get your hands dirty with code.
With this version, the awesome folks behind Framer have married the relationship between design and code perfectly. If you're a seasoned user and want to stick to the original format of Framer, and hand-code all your interactions? Go for it. If you're coming from a more design-orientated background and prefer to use the application from a more visual standpoint, do it that way. Want to walk a line between the two? Framer is going to make you very happy indeed.
In this tutorial, I'll show you how to take a couple of screens from Sketch, and then import them into the latest version of Framer, with some handy little tips along the way. This is a perfect introduction to Framer for all newcomers. Hopefully, you'll come out the other end of this tutorial with more of a 'this Framer Tool ain't that scary no more' attitude. Well that's the plan anyway. Read more: click image or title.
Learn more about funding, find great funding sources, get a free business plan template, post your funding request for free, and more: www.Business-Funding-Insider.com
Via
THE *OFFICIAL ANDREASCY*