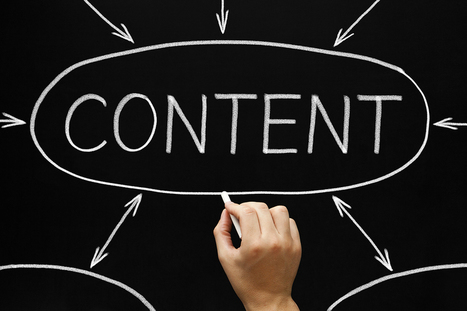 In a dark cave called Google labs, 600 mathematicians with PhD's who live on a diet of corporate provided designer food and who hang out in an office disguised as a playground flicked a switch.
They let the Hummingbird update to their search engine algorithms loose.
Their goal?
Make finding information with their search engine a great user experience for billions who use their search engine to find "content" that excites and salivates the senses.
Content is the lifeblood and cornerstone of this knowledge web that is driven by search and social networks.
Content marketing evolves
Savvy social media marketers had a light bulb moment while on a love fest with Mark Zuckerberg. They realized that they wouldn't just keep chasing Facebook likes in ever decreasing circles and would add awesome content as a key tactic to their marketing arsenal.
This came together and started an online trend and tsunami of content creation and curation. Content marketing is now being woven into the DNA of digital marketers who understand the power of content to attract and sell. Let's have a closer look at the key principles of content marketing.
Here are the 10 commandments of content marketing.
To read the full article, click on the title.
Get your Free Business Plan Template here: