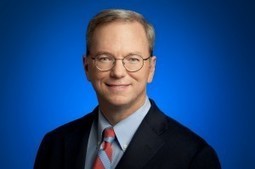 The term "smart creative" is often heard today in the hallways and conference rooms of some of the nation's leading tech companies.
Not surprising, since it was coined by Eric Schmidt, Google's executive chairman. But the concept is not necessarily unique to Google, or even to the tech world.
Smart creatives (SCs) can be found almost anywhere, from the corner coffeehouse to the corner office.
How can you tell if you are a smart creative?
How can you spot a smart creative?
How can you maximize smart creatives' potential in your organization?
Here are four key characteristics to look for:
Read more, click on the image or title.
Get your Free Business Plan Template here: http://bit.ly/1aKy7km
"I have been receiving "Growing Your Empire" newsletter for about a year, and I appreciate the advice that you have been sharing on entrepreneurship - I have leveraged the information you've provided many times."
Alex Stolyar
Via
Ken Cooper