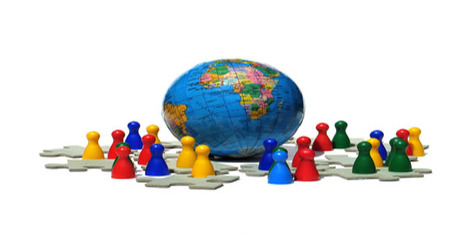 Vision Critical's recently published study, From Social to Sale provides some answers to exactly how a company's social media strategy could
be tailored to drive sales. Using interviews from almost 6,000 participants, the company evaluated social media purchasing against participation in Twitter, Facebook and Pinterest.
The top line findings:
About 40% of social media users have purchased an item after sharing or "favoriting" it on these sites. (The company uses "Shared or Favorited" to mean pinned/repined/liked on Pinterest; shared/liked/commented on Facebook; tweeted/retweeted or favorite on Twitter.)
Facebook is the network most likely to drive customers to purchase.
Social media drives not just online purchasing, but in-store purchasing as well – and at about equal rates.
courtesy of Vision Critical
"One of the more surprising findings in this whole research for me," the study's co-author Alexandra Samuel, Vice-President of Social Media at Vision Critical, said in an interview, "was to see how significant that in-store purchasing is. This is one of those really not intuitive findings."
To read the full article, click on the title.