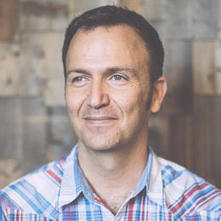 We spoke to people who have helped build successful, seemingly enduring companies about what it takes to create a meaningful business.
It's now easier than ever to launch a company. But while 400,000 businesses flood the market in the United States every year, the vast majority of these will never get off the ground, much less be around in five years. By some estimates 80% percent of all startups will crash and burn.
So what are the secrets of companies that are able to stand the test of time? What does it take to create a business that matters to the world?
To begin to answer these questions, we've spoken to people from a wide range of industries—from beauty to technology to furniture—who have helped build successful and seemingly enduring businesses. While they each have their own strategies for creating products that stand out in a crowded marketplace, there was one thread that connected their outlooks: Each was fixated with understanding and catering to the needs of their customers.
Take Dropbox's head of design, for instance, who ensures that someone from his team is spending time with users every single day to find ways to improve the way that people work and collaborate online. Or how the founders of Birchbox have found ways to delight their customers at every stage of the purchasing process.
These people believe that mattering as a business means bringing value, delight, and meaning to the lives of their customers. Read on to learn how they work to create businesses that not only sell top-notch products or experiences, but also inspire others. Read more: click image or title.