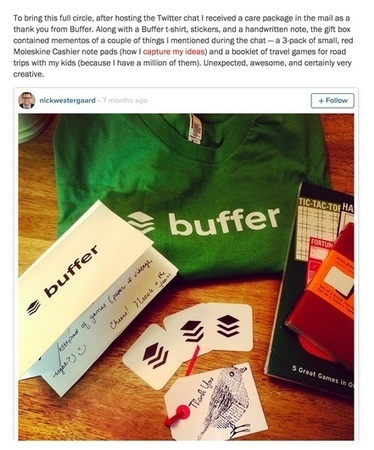 There's a lot being published these days about how to break into noisy digital environments and capture the interest of people whose attention spans are shorter than ever.Yes, you can achieve this goal with things like paid Facebook ads and sponsored tweets. You can do it by pushing content on native advertising platforms like Outbrain and Taboola.
I'm going to let you in on a little secret… There's another approach that's guaranteed to help your startup build buzz without the time and expense associated with digital marketing campaigns. If you really want to make a splash, what you need is an army of advocates.
Think about Apple's fanboys. How many additional sales do you think Apple made – not because their products were the best, but because the social buzz surrounding them was so strong that people just had to be a part of it?
Every loyal brand advocate is a walking, talking advertisement for your company. And when you consider that 84 percent of respondents in Nielsen's latest Trust in Advertising report cite word-of-mouth recommendations from friends and family members as the most trustworthy source of advertising, it's clear that these power users have the potential to pay off big for your brand.
But the best news? Building an army of these advocates is easier than you think. Here's how four entrepreneurs and startups are leveraging the power of social advocacy.
Noah Kagan
Noah Kagan is pretty much an internet business legend at this point, but if you aren't familiar with his work, he was employee #30 at Facebook, and is consistently ranked one of the best growth hackers working today. Read more: click image or title.
Need funding?
Get your Free Business Plan Template here: http://bit.l/1aKy7km