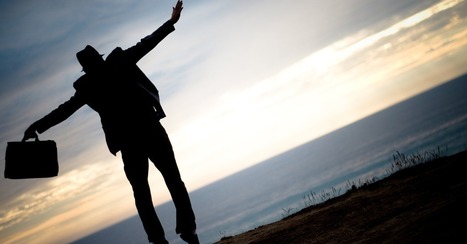 Tim Ferris, author of The 4-Hour Workweek, weighs in on work-life balance, dependance on technology and the future of the career landscape.
There's no shortage of motivational career and lifestyle advice out there, but one of the most ubiquitous presences in the space over the past few years is surely Timothy Ferriss, author of the acclaimed 4-Hour book series and the de facto face of a concept (and movement) aptly dubbed "Lifestyle Design."
For all intents and purposes, Lifestyle Design is a more modern incarnation of the "American Dream" — but with a focus on leading a happy, healthy and fulfilling life instead of working yourself into the grave. Much of the advice found in Ferriss' hugely successful published work provides glimpses into the future of the career landscape, as well as an underlying message of "you do you" that resonates with millennials and established business professionals alike. The bottom line: Your life is yours; don't let the status quo dictate how you live it.
We caught up with Ferriss to discuss his predictions for the future of the career industry and some of the most rewarding aspects of his work. Check out the full Q&A below.
More here: http://snip.ly/i0Qc