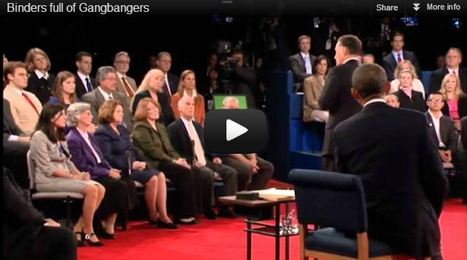 "...data collected over Obama's tenure show that among the close to 400,000 people who are deported annually, far from being "gangbangers," the vast majority have no criminal record whatsoever.
...
(Immigration violations are typically considered civil violations, and do not constitute a criminal offense.
...
just 4 percent of those deported had a so-called "aggravated felon" on their record, an immigration court-specific designation of crimes that can include crimes as serious as rape and murder, but has also been expanded to include violations like theft or non-violent drug offenses.
...
while the Obama administration continues to deport roughly the same record-breaking number of people annually, it's grabbing up everyday people whose deportations the Obama administration has said it has protections in place to prevent, including those who would otherwise be eligible for the federal DREAM Act, parents with U.S. citizen kids in the country who have lived quiet lives, students and fathers who have communities and dreams in the U.S.—people who are hardly the "gangbangers" Obama wants you to think he's kicking out of the country."