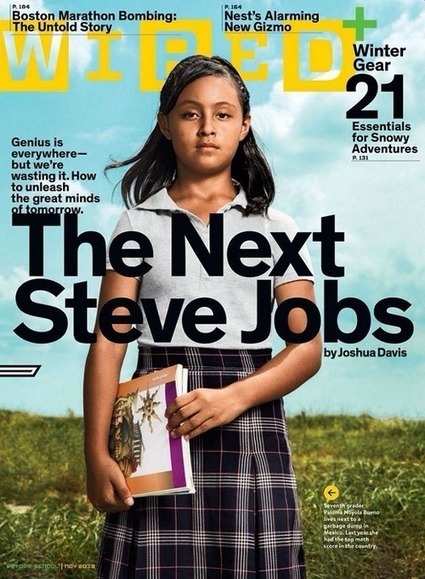 "When a report emerged in September 2012 that a girl from one of Matamoros' poorest neighborhoods had attained the highest math score in Mexico, some doubted its veracity. It must be fake, they said.
But it wasn't fake. Her name is Paloma Noyola, and what most reports failed to mention is that almost all of her classmates also scored very high on the national math test. 10 scored in 99.99% percentile.
Paloma and her classmates also scored in the top percentile in language. Something special was happening at José Urbina López primary school in Matamoros, and Wired went to take a look.
The high test scores turned out to be the work of a young teacher who also came from humble beginnings. Sergio Juárez Correa was tired of the monotony of teaching out of a book and wanted to try something new to help engage his students when he came across the work of Sugata Mitra, a UK university professor who had innovated a new pedagogy he called SOLE, or self organized learning environments. The new approach paid off."