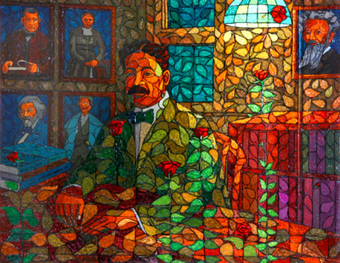 "White Americans generally have little interest in black history:
They see blacks and Africa as unimportant and therefore not worth knowing much about beyond a few self-serving stereotypes.They use history not to understand themselves and the world butto feel they are better than everyone else. A true black history threatens feel-good white history.
So blacks must uncover their own history.
It is harder than you think:
Before 1865few blacks could write – it was against the law to teach a slave to read and write – so precious little has been recorded about what they remembered of Africa and what they experienced in America.Before 1970few could make a full-time living as black historians.From 1808 to 1950 blacks were almost completely cut off from Africa: in 1808 slaves stopped coming regularly from Africa and until at least 1950 the white rulers of Africa kept out most Black Americans as possible troublemakers."
- MORE -