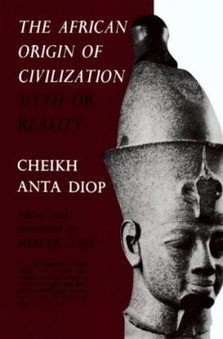 "The following is based on "Birth of the Negro Myth", chapter two of Cheikh Anta Diop's "The African Origin of Civilization: Myth or Reality" (1974)
...
Europeans assumed that their material advantage extended to morals, society, government and everything else.
They also assumed this advantage extended to all of history.
This caused them to misread history in certain ways.
So, for example, when the French scholar Count Constantin de Volney arrived in Egypt in the 1780s he was shocked to find that the people there appeared to be part black – even though he knew his Herodotus.
The myth started out as an understandable misunderstanding of Portuguese sailors of the 1400s. But it proved so useful an excuse for the slave trade and colonization that it got written about and in time flowered into revealed truth, part of the European mindset."
- MORE -