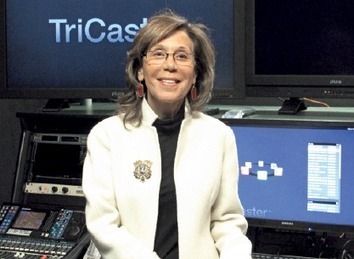 When Shirley Bruno and her team at the Public Access TV Corporation began interviewing Great Neck's World War II veterans, they knew they were documenting local history.
But they also got something they did not expect: a New York Emmy
nomination, the first in the station's 28-year history.
PATV's documentary "World War II: Our Veterans Stories," is up for an award in the Emmy's Military Program category.
Edited down from 33 interviews with residents who served in World War II, the program captures veterans discussing their wartime experiences intercut with historical photographs.
"What you can't see on broadcast television, you can see here," said Bruno, the executive producer of the project. "There are so many stories to be told."

--- more at original post http://www.theislandnow.com/great_neck/news/article_7badf4be-8744-11e2-ba17-0019bb2963f4.html ---