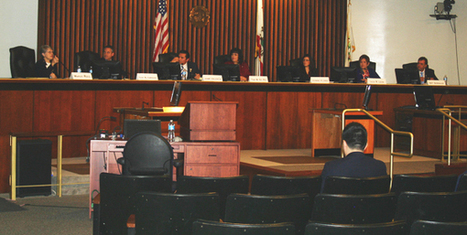 The Commerce Industrial Council and the League of Woman Voters on Monday night held a forum for candidates running for three city council seats up for grabs in the March 5 election.
The forum was filmed, and will be televised on the city's public access television channel in the run up to the election.
Incumbents Lilia R. Leon, Tina Baca Del Rio and Ivan Altamirano and challengers Joanna Flores, Jaime Valencia and Art Gonzalez faced off on a series of topics. The incumbents are running as a slate, while Valencia and Gonzalez are also running together. Flores is running solo.
--- more at original post http://egpnews.com/2013/02/candidates-forum-will-air-on-commerce-tv-channels/ ---