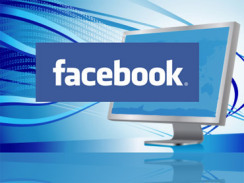 "Add "Facebook depression" to potential harms linked with social media, an influential doctors' group warns, referring to a condition it says may affect troubled teens who obsess over the online site.

Researchers disagree on whether it's simply an extension of depression some kids feel in other circumstances, or a distinct condition linked with using the online site.

But there are unique aspects of Facebook that can make it a particularly tough social landscape to navigate for kids already dealing with poor self-esteem...

...The guidelines urge pediatricians to encourage parents to talk with their kids about online use and to be aware of Facebook depression, cyberbullying, sexting and other online risks. They were published online Monday in Pediatrics."