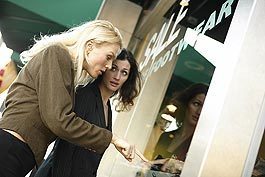 "According to research conducted by social marketing company BzzAgent and Kathleen R. Ferris-Costa, now a professor of marketing at Roger Williams University, brand advocates are 83% more likely to share information about a product than typical web users. And they're doing it because they want to be seen as thought leaders and reliable sources of information. And they truly believe they're helping others with their recommendations.

...According to the research, these brand advocates are 50% more likely to influence a purchase than typical web users. They also tend to believe they're providing information because people want them to provide it: 65% of brand advocates agreed with the statement that people ask them for information vs. 39% of typical web users.

Brand advocates are also twice as likely to use online social networks to share products and information, three times more likely to blog and share information with people they don't' know, and are four times more likely to use discussion boards to provide feedback than typical web users. When asked why they do it, the brand advocates cited reasons such as wanting to be seen as a thought leader, be seen as a good resource by a brand they value and, in a strange finding, 54% said they do it to relax.

...BzzAgent has worked up some recommendations for cultivating and understanding brand advocates. Some of the tips:

1. Do appropriate advocate research. "You want to reach out in places they're already congregating; then you need to do background and see how influential they really are," Faulds says.

2. Give them special treatment. "Advocates generally like being recognized for their efforts," he says. "If they're going to advocate for you, they should jump to the head of the line, and they should know that's happening."

3. Update content often. Advocates are constantly looking for new information to pass along, Faulds says. Continually updating information and making it easy to share (via like and "Tweet this" buttons) makes it easier for the advocates to do what they like to do."