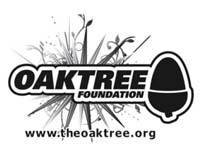 Do you want to make real, tangible change for people living in poverty?
Gain real experience in the aid development sector? Develop leadership, project management, public speaking and campaigning skills? If this sounds like you, then applying for Generate is the first step you can take to making real changes in the fight against extreme poverty. Generate is a ten week program designed to engage, provoke and challenge young people aged 18-26.

In Hobart and Launceston, weekly sessions are run from 5:30pm to 7:30pm on a Tuesday night. Participants are required to attend a start of program camp (August 3 -4) and a workshop day (in the week of August 19th). The curriculum covers a wide range of skills training, global issues and personal development. With a focus on international poverty and development, Generate sessions address a variety of topics including the aid and development sector in Australia and internationally, human rights, poverty in vulnerable groups such as women and those living with a disability, the Australian political system and Official Development Assistance (foreign aid), campaigning, and event management.

If you're under 26 and want to share your passion with other, apply for Generate atwww.theoaktree.org/generate before July 12 and start making more than just small changes!

For more information please contact
Emilee Freeman at E.freeman@oaktree.org