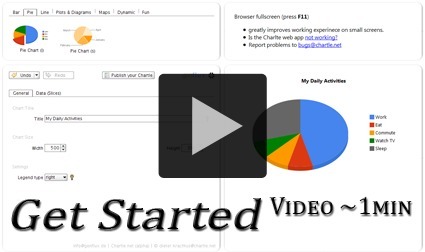 Chartle.net is a web-based service which allows you to create very easily simple bar, pie, line graphs as well as diagrams and maps and more complex charts.
Data can be input manually or imported from standard Excel files.
The final work can be easily embedded on your own site or blog.
The service is free and requires no registration.
Try it out here: http://www.chartle.net


Via
Robin Good