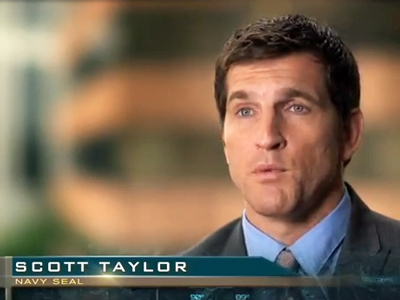 Disclosing the identification of a covert agent is a felony offense, and Lewis "Scooter" Libby, the "leaker" and chief of staff for Dick Cheney, went to jail, but then later had his sentence commuted by the Bush administration.

The repercussions of that leak were astronomical, not only putting Plame in danger, but all of her sources, her family, and every one of her information exchanges.
The extent of the damage done is so vast it's become conjecture because we'll never know the true cost of that incident.
Dilanian also outs popular, aspiring Republican politician and SEAL frontman Scott Taylor for appearing on a show named, get this, "The Secrets of SEAL Team Six." Taylor appeared on the show despite his colleagues and the Navy urging him to decline.

Taylor minimized what he discussed on the show, in comparison to the Obama administration. Which is predictable behavior.
Do as I say, not as I do, especially if you're a Republican who's the one doing: The past is no ally to the hypocritical.