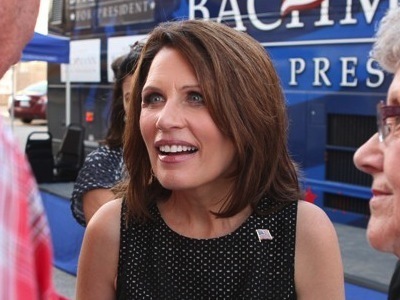 John McCain made an unusual speech on the Senate floor this morning, defending former colleague Huma Abedin from "unwarranted and unfounded" accusations brought about in letters from Republican members of Congress, including Rep. Michele Bachmann (R-Minn.).

Some background: Bachmann and four other members of Congress wrote a letter to the State, Homeland Security, Defense and Justice Departments in June, asserting that there had been a "deep penetration" of the Muslim Brotherhood into the U.S. government.
That drew a letter from fellow Minnesota Rep. and practicing Muslim Keith Ellison, who sent a stern response asking her to provide "credible, substantial" evidence for such serious claims.