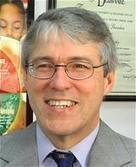 Tim Shanahan on Literacy
There is a lot of common ground between guided reading and common core, including:
high quality text
the connections between reading and writing
the emphasis on high level questions and discussion
the idea that students learn from reading
Student-book placements...on that there is a substantial divide.
Guided reading says go easy, and common core says challenge them.
Easy, according to F&P, means placing kids in books that they can read with better than 90% accuracy and with high reading comprehension (and they make no distinction between beginners and more adept readers in this regard).
For common core, making it challenging means placing students, second grade up, in books that would be frustration range according to F&P; books that students would read with markedly lower fluency and comprehension on a first read.