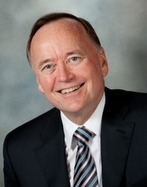 By Timothy Kanold
National Center for Education Statistics. http://nces.ed.gov/pubs2012/2012045_1.pdf
Page 6 of the report provides some interesting High School data about these students. Here is some "access" data from the report:
"Only 30-35% of students nationally will have taken three years of science through Physics and three or four years of mathematics through Pre-Calculus - which describe and provide many of the high school Common Core "Plus" (+) standards."
There are about 14.9 million high school students
Math Completors
88% will complete HS Geometry
76% Algebra II
35% Pre-Calculus/Analysis
16% Calculus
Science Completors

96% Biology
70% Chemistry
36% Physics
30% all three of Biology, Chemistry, and Physics.