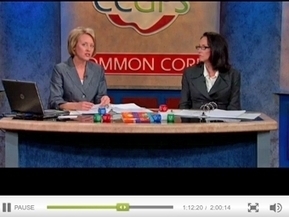 Susan Jacobs served as one of the faces of the GaDOE Common Core Professional Learning sessions, including not only the ELA sessions but the Literacy Standards presentations for Social Studies, Science, and Technology as well. She has been working with GPB closely over the past several months to develop and produce professional learning sessions for ELA teachers at each grade level covering topics critical to CCGPS implementation such as Text Complexity, Integrated Unit Planning, and Disciplinary Literacy.
Passion for Learning:
Why did the DOE decide to roll out Common Core training in this live-streaming format?