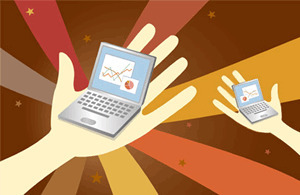 by Catherine Gewertz
Education Week
The two consortia of states--SBAC and PARCC--that are designing the tests issued joint technology-purchasing guidelines to help schools and districts as they buy technology now. The outline helps them decide on hardware and operating systems that lend themselves to the new tests.

Computers should have the following:
processors that run at 1 GHz or faster
at least 1G of RAM
be running Windows 7 or Mac 10.7 (other operating systems are listed, too)
have a wired or wireless network connection.
Desktops and laptops aren't the only acceptable devices, either; tablets and netbooks that meet the specifications are fine, too.
For the full run-down of specifications, see the guidelines themselves.