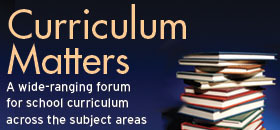 Many educators have inferred that the common core bans the practice of providing students with context and content before they read text.
Kelly Gallagher on Pre-reading and the Common Core
"CCSS call for students to be able to read "independently" and "proficiently," without "significant scaffolding"—instructional supports—by teachers. The standards also note that students may have added need for teacher assistance when wrestling with material above their reading level. "If someone is reading that as eliminating prereading activities, they're reading it incorrectly," said Kelly Gallagher.