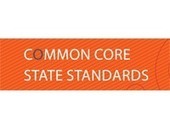 Webinar by Susan Brookhart
ASCD
Discover the kinds of formative and summative classroom assessments that best coordinate with the new generation of testing consortia for the Common Core State Standards.

Participants will take a close look at the Smarter Balanced Assessment Consortium (SBAC) and the Partnership for Assessment of Readiness for College and Careers (PARCC) assessments and discover how to create classroom assessments that form a balanced system that supports student learning and aligns to the Common Core State Standards. In addition, Brookhart will
Overview SBAC and PARCC assessments.
Identify assessments shifts.
Share the implications of the Common Core for school-based formative and summative assessments.