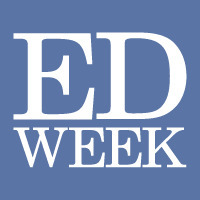 High Expectations
While I agree that the Common Core State Standards demand more of children and that analytical skills must be developed thoughtfully, young children can grapple with such texts.
Explicit Instruction
Students should receive explicit and systematic instruction in the reading-foundation skills in order to develop automaticity. This was exactly what the National Reading Panel found, and the finding is well supported by research.
Automaticity and Fluency
students who lack automaticity and fluent reading ability have a harder time focusing on meaning.
Vocabulary
Tier 2 words (as studied by Isabel L. Beck at the University of Pittsburgh) are not just academic words, but also vocabulary common to much of children's literature. By addressing academic language early, we can attempt to overcome the socioeconomic and language discrepancies noted in Todd R. Risley and Betty Hart's book Meaningful Differences in Everyday Experience of Young American Children (1995).
Developing academic and important vocabulary knowledge is an equity issue.
--
Linda Diamond
Chief Executive Officer
Consortium on Reaching Excellence in Education
Berkeley, Calif.
The consortium was previously known as the Consortium on Reading Excellence, or CORE.
Vol. 31, Issue 26, Page 28