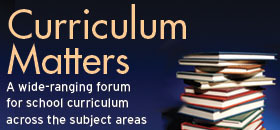 by Catherine Gewertz
February 24, 2012
Teachers and curriculum developers find materials reflecting the English/language arts and math standards in short supply.
"educators searching for teaching resources are often finding that process frustrating and fruitless."

Teachers and curriculum developers who are trying to craft road maps that reflect the Common Core State Standards can find themselves in a dispiriting bind: Their current materials fall short, and there is a dearth of good new ones to fill the void.
Principal Laments
Greg Netzer, the principal of Van Horn High School in Independence, Mo., said he hasn't heard much from his district about new curriculum.
Teachers at his school have banded together to search for material to inform course development and meet weekly to discuss and share what they've found.
"There seems to be very little out there, or it's just not in places we can find it," Mr. Netzer said. "To say we are prepared for common core would be a misconception."
educators' frustrations are unfolding during an unprecedented buzz of activity to build knowledge about the standards and prepare resources for them.
Resistance: Skeptics Play Wait-and-See
"People at my school are looking for new stuff, but I just sit in those meetings and nod. I'm not getting involved," said a Colorado English/language arts teacher who asked that her name be withheld to avoid sparking the ire of her school's leaders. "As far as I'm concerned, it's better if we just keep doing what we know works, instead of jumping at every new thing just because someone decides it should work."
We want it now!
"Teachers want something right away, but I say, 'Look, this is going to take some time. We have to stay the course.' Lots of folks are working on this, and there will be some good things," he said. "But it will take some time."
Changing Teaching
"Much of the push to produce common-core resources is—and should be—about changing teaching, said Barbara A. Kapinus, a senior policy analyst at the National Education Association.
"Many conversations about 'creating resources' are really about professional development," she said. "What we need is not a bunch of lesson plans online. It's not a simple matter of step A, step B, then step C."