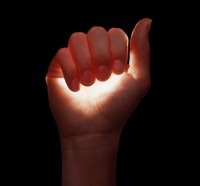 Two weeks ago I looked at one of the recommendations found in the Common Core Standards Publisher's Criteria for Grades K-2 and 3-5, which attempt to lay out some guidelines for designing Standards-based reading curriculum. In addition to questioning strategy instruction, both Criteria also offer caveats against front-loading information or engaging students in pre-reading activities that provide them with access to a text's ideas without actually grappling with the text itself.
In the end, I think it all comes down to purpose and what we want students 'to get.' If we want them to 'get' information about the Holocaust, there's far more expedient ways to do that than reading a novel. But if we want them to get how readers construct an understanding of everything from the setting to the theme from the details the author provides, while also experiencing the power of narratives to move our hearts, not just our minds, we'd do better by teaching them the process of meaning making than by front-loading facts.
That's the gift and enlightenment we can give to students—not facts, but the tools to make meaning.