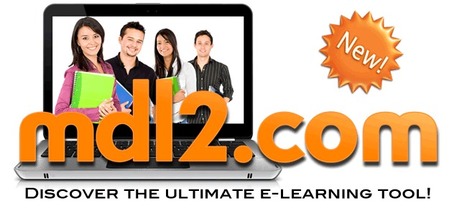 For those of you interested in trying to build your own e-learning site this is a great resource. You can set up your own Moodle platform in minutes without having to have your own server or server space. All you need to do is send an email and then you can start building your own courses. The free offer carries advertising, but for a small fee this can be removed.
These are the rates for premium sites:
You can switch off the advertising on your site by making a donation using any of the PayPal buttons below. Please tell us your site name!
15€ and get a month without ads on your site
40€ and get three months without ads on your site
60€ and get six months without ads on your site
100€ and get a year without ads on your site