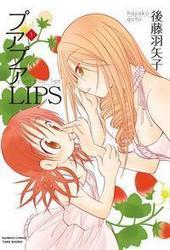 In the last week, Apple's iBook Author announcement got comics creators thinking about making their own digital graphic novels, manga publishers continue to work on improving digital distribution, from the most popular manga like "Shonen Jump" to niche genres like yuri and Marvel promised "big news" regarding digital comics.
Digital Comics: Marvel is now offering collected editions of its comics via comiXology, but Johanna Draper Carlson points out that the digital bundles are only a dollar cheaper than the single issues (and priced comparably to print editions, while offering less in terms of durability) and that the comics are arranged in a way that is not likely to make sense to new readers.
Manga: Manga industry veteran Jason Thompson has penned a long, thoughtful piece for io9 on why the manga industry has been having troubles in recent years. Many of the problems are structural and have their roots in Japan, but Thompson does single out the poor job publishers have done with digital manga. On the one hand, manga is more popular than ever -- teenagers are reading it for free all over the internet, and the first result in a Google search on a manga title is often a scanlation site. On the other hand, as Thompson says, "Most Japanese publishers have no coherent digital strategy, and the extra step of licensing them in America makes them even slower to react to change." While most American manga publishers do have digital programs in place, there is still a lot of room for improvement in terms of usability, selection, and price.