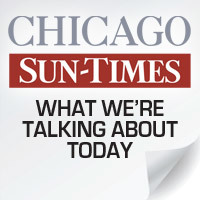 For years, the major comic book publishers had waffled and hedged and — ugh — "strategized" about digital publishing. They created freakish hybrids of cartoons and traditional graphic novels and they'd try to call them "comics." They produced a limited line of stories that were drawn and lettered and formatted especially for tiny phone screens. Those things were comics, but could you really call them "comic books"?
And Marvel made the same short-sighted mistake as the music publishers did in the '90s, when that industry first tried to address the gravitational consumer shift towards digital distribution: They grudgingly allowed people to have access to a (severely limited) selection of (way-out-of-date) comics, (hosted on a remote server,) that could (only) be read via a web browser (with a live Internet connection).
The number of caveats in that description should give you some idea of how well that worked out.
What DC Comics did a year ago was inevitable, yet still brave. Enough was enough: they put digital comics on the exact same footing as the dead treeware editions they were publishing. On the same day that they ship a paper comic to stores, an identical digital edition also appears as a download, in the same form and at the same cover price.
Marvel Comics jumped into the "all in" pool a few months afterward. There was no reason not to, at that point. Their historical rival had fully embraced digital distribution and (here was the important thing) the world hadn't come to an end as a result. Nor, just as importantly, had the network of comic book shops revolted in protest. On the contrary: all of the local retailers I've spoken to have told me that their sales have either remained consistent or actually increased since the new reality of industry-wide day-and-date digital delivery.
But it turns out that after going "all-in," DC was able to go "all-in-er." Last week, the publisher expanded their digital distribution system all the way into the native reader apps found on multiple mobile devices. You can now purchase DC's weekly releases through the Kindle Store, the iBookstore, and the Nook Store.
The backend that drove DC's original "all in" digital efforts was provided by Comixology. Their storefront and technology continues to power the DC Comics app for multiple platforms. DC content will continue to appear in the Comixology store. Nothing's changed there.
Also unchanged: Comixology remains the best way to buy, read, and manage comics. It's both the iTunes and the Kindle Store of digital comics. iTunes was a breakthrough for music because it collected every album from every publisher together in the same store: like traditional stores, it provided a one-stop-shopping experience. Kindle was a breakthrough for digital books because Amazon has been so aggressive in making versions of the Kindle Reader app available for as many platforms as possible.
DRM always stinks for consumers. That's an immovable truth. But although you're stuck with DRM on all of your commercial purchases, if you purchase books from a store with this kind of outreach, the downside of DRM is diminished. Your content can follow you around, from device to device.
My own comics buying habits will remain the same. When I launch the Comixology app, I can buy any title from almost any publisher. Dark Horse is the sole remaining prominent holdout (I'm told by Comixology that talks are ongoing). And then, I can read those comics in any web browser, or on any device I like. This year, I've been reading comics on the best device for that kind of content: an iPad with a Retina-grade display. Next year, or the year after, I might own a 13" Windows 8 multitouch tablet with a magazine-quality screen. When that happens, I'll still have access to all of the comics I've been buying from the Comixology store since 2011.
Also, the Comixology platform was designed specifically to support comic books. Your comic book library remains neatly organized by series. And whether you're reading comics in full-page or panel-to-panel guided view mode (better for phones and small tablets), it's a premium reading experience.
The Kindle, Nook, and iBooks apps were designed with more static, simple content in mind. They work just fine as comic book readers. They even work OK on smaller devices. It's just not the same.
But DC's move into the Kindle, Nook, and iBookstores is by no means a symbolic gesture. A comic book that's available exclusively through an online comic book store like Comixology is at the same commercial disadvantage as comics that are available only in brick-and-mortar comic book stores. The only consumers who seek out those places are the existing comic book fans.
DC scored a more conventional triumph years ago, when they convinced Barnes & Noble stores to start selling trade paperbacks of their most popular and influential series. A mall bookstore is where "civilians" shop for books. The impact of that move went beyond just selling those paperbacks: It also worked as a form of outreach. It brought new regular readers into the tent. Many of today's most passionate (and spendy) comic book fans are people who hadn't even thought about comics until a momentous day 10 years previously, when they chanced across a "Sandman" or "Watchmen" anthology in their local bookstore, and took it off the shelf because it looked interesting.
That's why DC's expansion into mainstream digital bookstores represents a huge leap forward for digital comics ... and for comic books in general. Now, all of the company's titles have a presence in the same bookstore where hundreds of millions of people worldwide buy the rest of their content.
To put it another way: this moves comic books out of the white longboxes in people's closets. Now, they'll be given a spot on their coffee tables and nightstands, next to this week's issue of "The New Yorker" and a bestselling novel.
Even if that book happens to be the one about spanking, it's still a great thing for the medium.